We're Getting Mutants in the MCU - The Loop
Play Sound
| | |
| --- | --- |
| | UNOFFICIAL CONTENT |
| | This page details content that was made by the community (Mods, machinimas, fangames, etc…) The content on this page is not canon to the series and is not included within the core game. |
No! No, no! LineTM, YouTM do know we're looking for The Stanley Parable, right? The story?
THIS ARTICLE IS A STUB:
You can help The Stanley Parable Wiki by expanding it.
The Alyx Parable is a community made VR mod for The Stanley Parable created in the same game engine as Half Life: Alyx, Source 2. Similar to The Raphael Parable and The Stanley Parable Ultimate Edition , The Alyx Parable hopes to convey the original feeling of the game, while adding updated endings, new content, and an entirely custom soundtrack.
Development
The Alyx Parable is an interesting mod as it is one of the first being created by not just one or two members but rather a whole team. From an early screenshot, the Dev Team originally consisted of Matt, Dusklo, Gman_Chewing, Meowcat285, Gabe, Dave, Zelefant, Alexandresdev, and CranialFemur. Based off of the project's twitter, Gunnar Kafel, JakeSayingWoosh, and I'mDrinkingCoca also joined the team, as well as FireKeep, France, Taek, Max34, Jakers, Twash, Chaos, and Smeynamations. Over the course of 2020, the project's twitter demonstrated progress creating model designs, level designs, and narration for the mod. On September 25, 2020, it was announced popular video essayist Leadhead would take over as project manager.
The mod was in continuous development until February 25, 2021, whereupon the The Alyx Parable Discord server the cancelation of the mod was announced. Although many on the original team have left the project, they're willing to pass the mod to a different team that is willing to continue from where they left.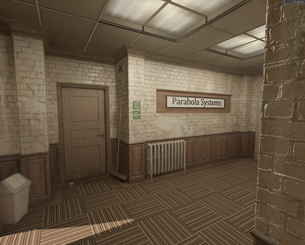 Concept
Quoting the official website for the mod, "The Alyx Parable is a Half-Life: Alyx mod based off of the 2011 indie masterpiece "The Stanley Parable", while keeping the original vibe and feel of the source material. We also try to innovate with our own ideas and make it unique. Expect multiple endings, lots of interaction and a lot of humor!". Based off of the video teaser, The Alyx Parable is told from the perspective of Alyx, who similarly walks through abandoned office spaces under the direction or lack thereof of a narrator. Additionally, The Alyx Parable introduces lots of physics-based interactions between the player and the environment, potentially adding puzzle elements, with the breaking of glass and throwing of objects expected game mechanics.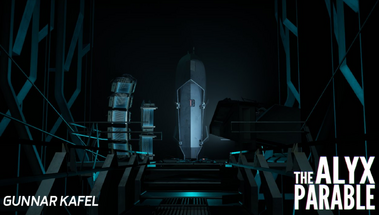 Project Links